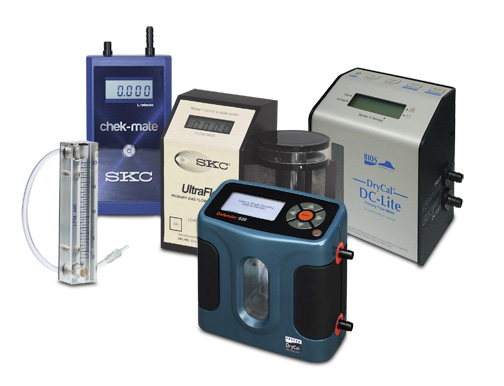 SKC Calibration and Certification Services
Proper calibration of your flowmeters will help to maintain the integrity of your air monitoring programs and stay compliant with quality management systems. SKC's ISO/IEC 17025:2017 accredited calibration laboratory provides fast, cost-effective calibration and certification services for most types of flowmeters. Choose from two service levels: NIST Traceable Service for annual calibration of pump flowmeters or ISO-IEC 17025:2017 Service for devices used as standards in labs.
Ready to get started? Just complete the SKC Calibration Request Form and our dedicated Calibration Lab staff will contact you with a Return Authorization (RA) number. Remember the RA number must be included with the equipment when it is returned to SKC. Questions? Contact skcorder@skcinc.com.